Data from 127 patients in the Netherlands 1
This study investigated the impact of rifaximin-α on hospital resource utilisation and bacterial infections in a real world setting.
1
Mean length of hospital stay per admission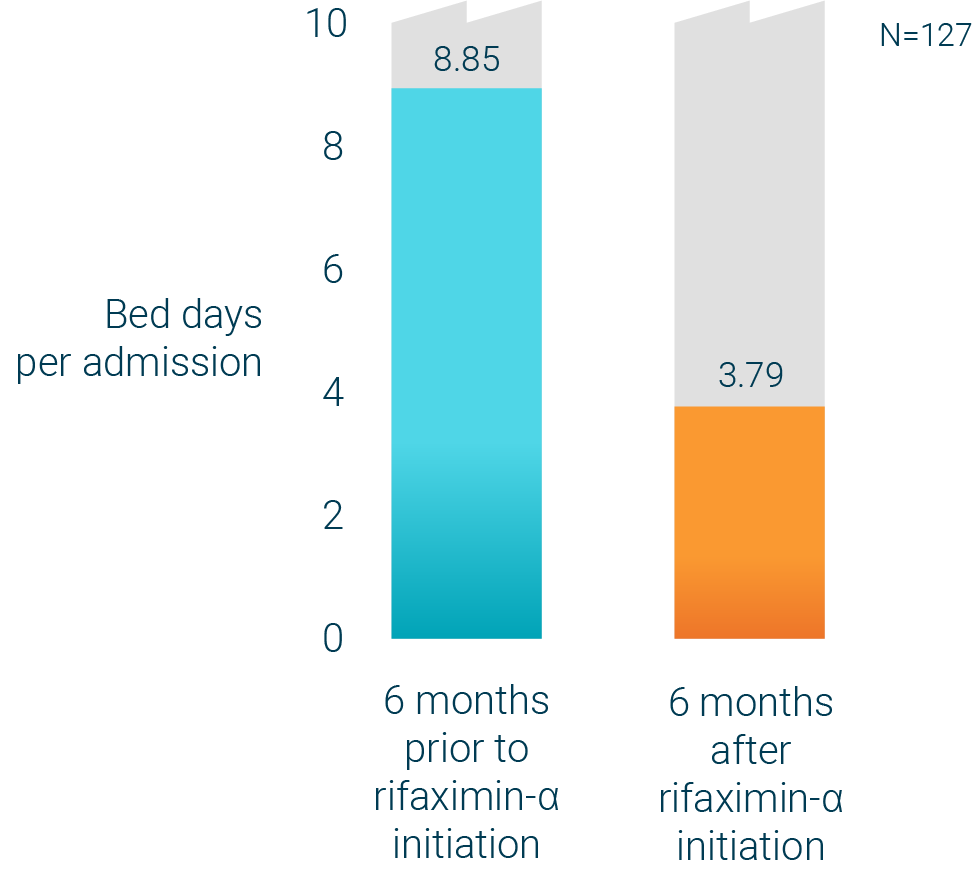 Adapted from Oey et al. 2019
The mean length of stay decreased from 8.85 days per admission prior to rifaximin-α initiation to 3.79 days per admission after rifaximin-α initiation (p<0.001)1
---
Data from the IMPRESS study 2,3
A retrospective, observational, multicentre study including 145 patients with HE from 11 UK NHS centres. Conducted from Aug 2014 to Jun 2015.
AIM: To compare resource use in the 6 and 12 months before and after rifaximin-α initiation in UK patients with HE.This study was sponsored by Norgine.