Data from the IMPRESS study 1,2
A retrospective, observational, multicentre study including 145 patients with HE from 11 UK NHS centres. Conducted from Aug 2014 to Jun 2015.
AIM: To compare resource use in the 6 and 12 months before and after rifaximin-α initiation in UK patients with HE.
This study was sponsored by Norgine.
Critical care bed days per patient
2
All-cause admissions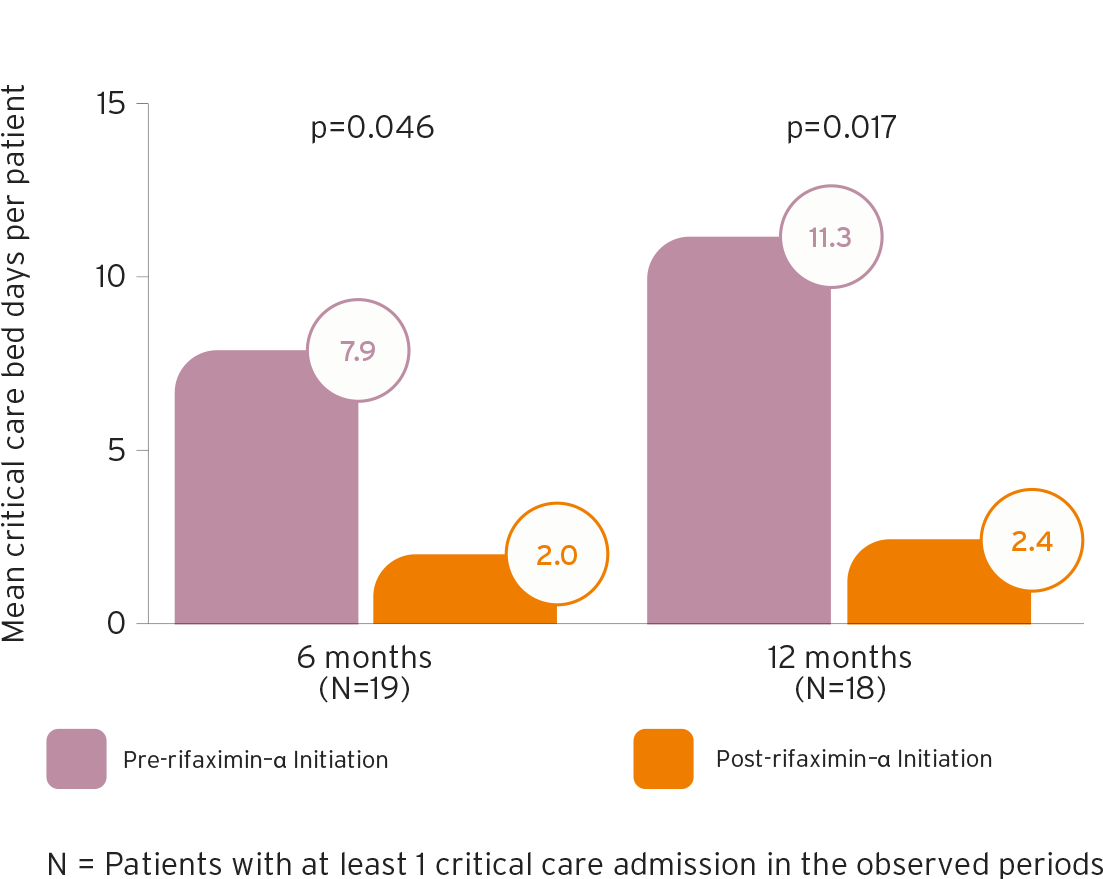 Adapted from Hudson et al. 2017
Treatment with rifaximin‑α was associated with significant reductions in critical care bed occupancy at 6 and 12 months.
---
GL-HEP-XIF-2000172 April 2021